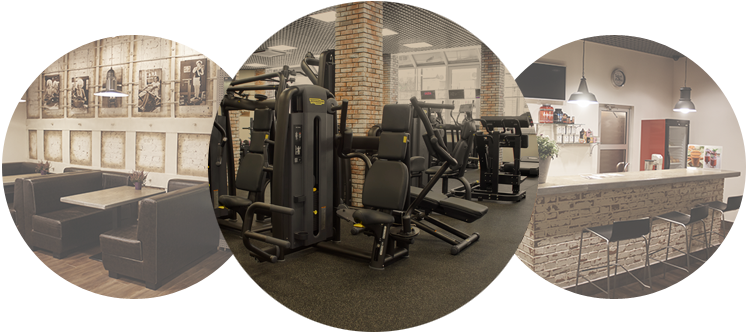 In our club we have everything in order to help you to achieve the perfection in sports! Fitness center – Sport Studio is offering to your attention different kinds of sports such as: fitness facilities, gyms with a huge space, weight and dancing programs, yoga, kids classes, pilates and others. There are different varieties of gyms in Kiev but only our Sport Studio club will give you an opportunity to feel the uniqueness of this place, you will spend all of your time here with maximum of pleasure and in a healthy way. Based on your needs and desires we will create an individual training program for you. In each room we are using a special kind of floor which will protect you from injury in future also we have a big amount of equipment's for you to choose. In our fitness club for all of our clients we have a lot of group classes: aerobics, dances, choreography, weight trainings, yoga and others.
If you're choosing the most comfortable fitness club for yourself it would be the best choice for you here! Our club is located in the city center and there is a convenient transportation nearby also you will never get bored in our club because of our trainers!
Highly skilled and professional trainers of our fitness center are the biggest privilege of our club. We have even some Ukrainian master of sports in our stuff! All of the clients who are visiting our club are getting the best care from our trainers and the best quality workouts.
Certainly, in our club all of our staff members will help to guide you on a right track to your perfect body. To get to your perfect shape you have only to visit gym regularly .
No matter how you're searching for the gym in the internet : Kiev gym,kiev fitness, fitness club or others you should always chooses only one the best option here sportstudio.com.ua