Your mindse…
Welcome to our special world! The world of Sport Studio!
Right now you're having a look at our site. Literally, this is the site of the most sportive sports club in our city. Our club has its own philosophy. Since recently we are also the first club in Ukraine with our own design interior.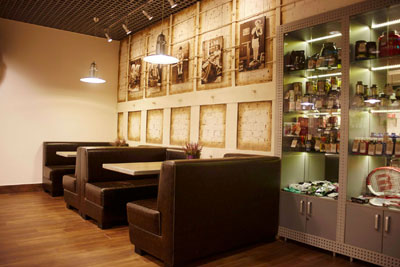 Maybe it's a bit shameless statement but this is a pure truth! We appeared as a small Ireland of healthy lifestyle on the city map a long-long time ago in 2002. Since that time our club hasn't betrayed its own principles such as: Health, Beauty and Friendly atmosphere!
We are not practicing fitness as some kind of fetish! And we do know for sure that presence of our membership card won't give You more confidence or You will feel better about your appearance, no!
We are not pursuing sport industry! But we know for sure that all of those so called "revolutionary" methods won't help You to achieve super nice results and build Your body the way you want it so fast. You should try your best for it! Each kilogram, centimeter, tonus and fullness of life – You will get it later, but you should work for it. Maybe it doesn't sound so beautiful…. But if somewhere or someone promised you the super nice result without doing anything for it, in this case maybe our place is just not for You.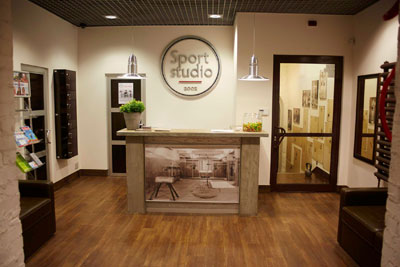 There are a lot of new sport clubs appearing in Kiev right now but to be honest with You, we are not even getting upset by this fact. Of course, almost all of the sport clubs of Kiev are offering the full set of sportive services such as training programs, workouts, group classes and some programs for relaxation. But only comparison of different gyms and clubs can say to You which club is the best! We do really grateful to all of those sportive clubs because still the competitive spirit helps us not to stop on our own achievements, it helps us to grow and move forward to new victories and finally it helps us to form the best culture of consumption in the fitness- sphere! Everyone is looking for the high level sportive club in Kiev and we are providing such kind of high-quality services for our clients.
We are an unchangeable for many years team of professionals. We have our own colossal experience. We see all of our clients as friends! That is why we are not promising You some kind of miracles in achieving Your sportive aims! We will work together on it, yes! It takes time to make your sportive dreams come true. But what else if not good result will push you to go forward right to your dreams?
We are working from 7-00 to 23-00 on the weekdays and from 9-00 to 22-00 during the weekends and holidays.